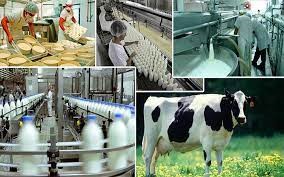 Expertise Center "Milk production and processing"
Azerbajan state agrarian university  /ASAU/
Soliddinoglu agricultural farm, Azerbajan
EU expert institution:
Kaunas University of Applied Sciences, Department of Food Technology, Lithuania
University of Debrecen Institute of Food Technology, Hungary /UD/
Pilot project under implementation:
Traditional Food (dairy products, especially motal cheese) Promotion and Marketing
Project Objectives:  Support the Azerbaijani government efforts in the diversification of the economy, while promoting balanced and inclusive growth, decreasing regional disparities and improving rural livelihoods, specifically by contributing to business development, investment promotion and employment generation. In line with this, the project aims to promote Azerbaijani agricultural goods in the domestic and international market, and in targeting the EU market with locally produced agricultural goods.
The Project has selected traditional and local products from the project relevant regions of Azerbaijan, such as Ganja-Gazakh. Taking into consideration that the Expertise Center's will be involved in Milk Production and Processing, students will be able to conduct their research on different topics, including research on the determination of the microbiology of traditional motal cheese, preparation of quality assurance systems in food safety for dairy products, etc.
More intensive production needs better balanced feeding and can potentially lead to new diseases if the animals are not managed to their requirements. Larger farms need other types of housing and usually apply more mechanisation. Enterprises need to be run as a business to remain players in a competitive market. The knowledge base for these changes in most countries needs attention. Specialisation on dairy is limited in livestock production curricula at all levels anyhow. Moreover, current curricula do not yet take the recent changes in production systems and value chains into consideration. This calls for improvements in training and education to prepare farmers, their staff, advisors and suppliers for the new knowledge and skills that are necessary to get successfully involved in market-oriented dairy farming.
Head: Anar Hatamov, contact: anarhatamov@gmail.com